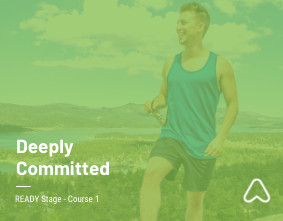 What many people fail to understand, is what deep commitment actually means and how to manufacture it in your life. Self-discipline is one of the key pillars of deep commitment. It means: how to focus on what you really want, versus what you want right now. In this 3-hour kickoff seminar to the "That's Ambitious" year of significant change, you will learn how to:
Ditch an old habit and replace it with a new one.
Be deeply committed by becoming deeply invested.
A step-by-step formula on how to manufacture self-discipline.