Online Coures to Fit Your Lifestyle
Business | Money | Leadership | Marketing
Sales | Motivation | And More!
Online Coures to Fit Your Lifestyle
Business | Money | Leadership | Marketing | Sales | Motivation | And More!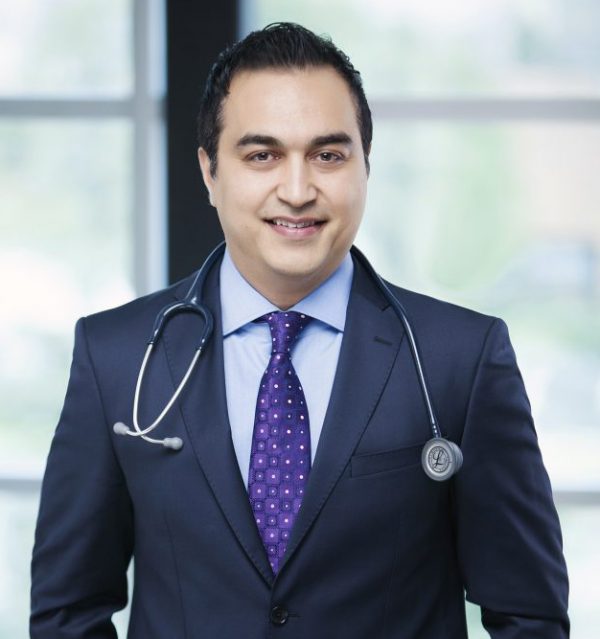 The That's Ambitious Program is one of the Best programs I have taken. As a seasoned Entrepreneur that has engaged in lifelong learning and taken numerous programs, That's Ambitious is the only program that Combines all the pillars of Business and Personal Success along with Technical Know-How, and provides a step-by-step road map to accomplishing your Best Life and your Best Business.
To me personally, and to my business, the program has been of immense value, and it has played a strong role in giving my business A practical template and System, that has allowed us to scale the business and create a higher impact. My only regret is …….That I wish I had done this many years earlier ! ! !


Dr. Amir Rouzati MD CCFP FCCP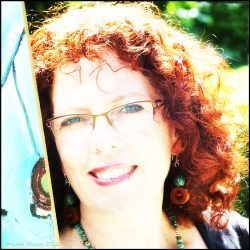 What did I want to achieve with my life? I wanted to be a successful artist. I wanted to see Artfest Ontario grow to be a success. I wanted to help other artists be successful too. All those goals have now been realized and more. Was it hard work? Sort of…but not that hard.
What did I do to make it all happen? I signed up for courses with Paul Tobey. Simple. I learned in a fun and easy way to change how I was running my life and my business. I embraced learning and growing my capacity.
Paul Tobey has continued his journey too and is offering a new golden opportunity to learn from him and his team to become successful in reaching your dreams. It's called That's Ambitious and it takes you on an interesting path to success.
I have signed up. I have new ideas and goals for not just myself, but for helping other artists too. There is more to learn and it's affordable. I highly recommend taking this step. It is a great investment in yourself. You are worth it!"
For more inforamtion about Lory MacDonald visit Artfest Ontario.

You will quickly see there is more than ample 5 Star feedback regarding the high quality, one of a kind training that only Training Business Pros can offer. Training that sets the bar so high in the industry, it puts Paul Tobey and his team in a league of their own. Many before me have eloquently scripted their gratitude, so I'm going to share some lesser mentioned qualities and events I have personally experienced relating to the multitalented leading man behind it all.
As a reader who may have found yourself to my testimonial in the hopes of gleaning a golden nugget which validates your investment decision in this program, I'd like to say that I've known Mr. Tobey since 2013 and have intermittently taken a variety of courses from him over these past few years. This is my chance to share my appreciation and gush a little bit over how his leadership has touched my life.  My testimonial is a coffee break worthy script so you may want to go grab that latte before you read on…
"Over the years I have taken courses and seminars from many great teachers, Tony Robbins, Jay Abrams and Paul Tobey. While they all helped there would always be a question that came up after the course or one that you just weren't able to get though. Recently I joined Paul Tobey's That's Ambitious program. I have found this one program that gives you that back up and support to really absorb and incorporate the teachings. For a low monthly fee you get access to a huge number of courses, you get bi monthly seminars but most importantly every Monday the group gathers for a short presentation and a wide ranging question and answer session. It is this time where you can ask that question that you always wanted to ask. Where you can get help when you are stuck. That gentle nudge into the right direction. These sessions are priceless!
I highly recommend That's Ambitious! Paul gives clear concise trainings that help you grow with a wonderful mixture of personal development and business intelligence. Most importantly along with the knowledge, Paul is there to answer wide ranging questions. You can really tell his joy is to help you succeed."
George Zimbel Photography
"I highly recommend you attend one of Paul's courses and training programs. I have personally attended and flourished as an internet marketer and professional speaker due to his courses. More importantly, with Paul's guidance, I have increased my income substantially.

Paul's strength is his honest desire to help his students as he shares from his practical, successful experience. He has built and highly skilled and profitable training company. Paul is able to lift the skills and confidence of already successful business people such that they come back for more time and time again, like me."
Choose a plan that works for you!
Our courses are based solely upon experience and real-world results. We believe you won't find better value anywhere else online.
Choose a plan that works for you!
Our courses are based solely upon experience and real-world results. We believe you won't find better value anywhere else online.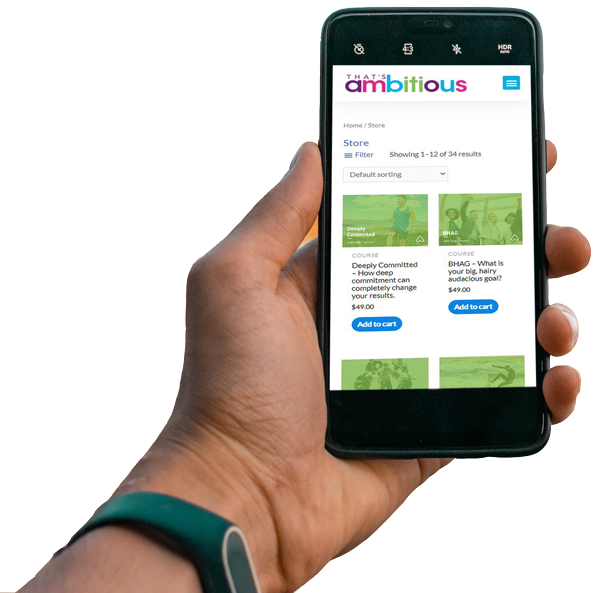 THAT'S AMBITIOUS MONTHLY membership
THAT'S AMBITIOUS
MONTHLY ALL ACCESS PASS
Exclusive Offer For First Time Subscribers
Join Anytime - Courses Are Ongoing

HD Livestream Interactive Presentations

Downloadable Course Materials

Each Session Is Recorded in HD Video for Review

Professional and Personal Development Seminars

1 New Livestream Course Each and Every Month

Access to Members' Exclusive Facebook Group

Weekly Facebook Live Q&A sessions

Awards & Recognition for Acheivement
5% Of every purchase goes to the Odette Cancer Centre at Sunnybrook Hospital. Thanks to the entire staff at Odette for  your expertise, patience and guidance.

Who are these courses for?
Business owners, entrepreneurs, professionals and anyone who wants to create lasting results and achieve big goals.  Our members include doctors, lawyers, accountants, marketers, consultants, speakers, coaches, curators, social media influencers, IT professionals, sales professionals, CEO's, CFO's, managers and more!
You will learn an ambitious mix of personal and professional development skills. Why personal development?  Well, if how to's were enough, we'd all be skinny, rich, and happy.  It's often the soft skills that create real, meaningful and lasting success in life. In That's Ambitious you'll also learn many professional skills on how to market  your business, scale-up your company, create vision, present like a pro, and you'll learn a lot about how to create cash flow, abundance and wealth.
How do I access the coures?
As soon as you purchase you will be given immediate access to our online training portal via unique login credentials. Each course is divided into individual lessons that are best consumed in order.  There are also downloadable worksheets and course materials for each course. That's Ambitious is a well-rounded training platform that is not only affordable, it's fun, challenging and highly rewarding.
Why choose That's Ambitious over Udemy or Lynda.com?
In That's Ambitious, you learn from one person vs thousands of teachers with varying degrees of real-world success. Paul Tobey is a highly sought after business consultant, digital marketing expert and transformational thought leader. His uncanny ability to share step-by-step information and provide ongoing support is unparalleled in the industry.
You can start right now!  There are dozens of courses to choose from and there will be an onboarding sequence of emails to help you navigate the programs.
Yes, all courses are backed by our unconditional 14-day money back guarantee, there is absolutely no risk to you.