TESTIMONIALS & SUCCESS STORIES
We've helped over 50,000 business with Best in Class Training & Marketing Intelligence for over 12 years.
Discover Our Happy Customers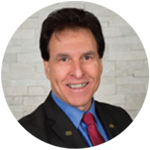 "Paul and Nancy operate a top notch business and are very particular with the smallest details and they understand business owners.  They are the very best and I would recommend them to anyone who is considering their services.  i have had several past experiences with other companies doing similar work that just could not follow through on their game plan with little results and wasted investment dollars. Training Business Pros gets the job done right! I am currently working with Paul on an ongoing basis to support our marketing needs.  It's been a pleasure."
Glen Zacher 
CEO, McGuire Financial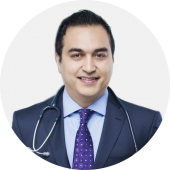 Training Business Pros helped transform our Lead Capture system to make it extremely efficient, and profitable. They delivery on their word, and their years of experience, makes it easy for them to focus on the right solution, rather than expend resources chasing down the wrong path. Our business wouldn't be what it is , without strategy and implementation help from Training Business Pros.
Dr. Amir Rouzati
RejumaMD

"As I considered enrolling in the program with Paul and Nancy and their team at Training Business Pros, it felt very expensive and I was extremely skeptical.  During the program we created a beautiful and highly effective new website and had it functioning almost immediately. Our online presence was greatly enhanced and we now constantly get favorable comments. With that success in mind, we also took part the Inside Advantage program and are now planning another.  I would enthusiastically recommend Paul Tobey and Training Business Pros.

"
John Higgins
CEO, Higgins Event Rentals
Kenworth Ontario (Ottawa)
Kenworth Ontario was looking for a website make-over. However, like most CEO's, it was difficult for them to articulate what they wanted. Almost seduced by the Yellow Pages pitch, they came over to the good side!  Within 3 weeks, we gave them a beautiful WordPress site and integrated Groundhogg CRM that helped generate leads. Within 1 week, they had a high value lead filling out online forms for new Kenworth Trucks. We also learned they had lost their Facebook page due to unintentional breach of FB guidelines. As innocent as it was, they lost over 1200 FB likes. That's a lot of social media "kool aid" to lose. We jumped through hoops to recover the Facebook page as our team of superheroes worked diligently to get it restored.
Metrix Data 360 (Kitchener)
The partners called us with a 911 situation. As some partnerships do, the owners were dissolving their partnership with an American partner, which meant they couldn't keep their original URL, name of their business or emails. They were re-branding themselves at Metrix Data 360 and the stress to do a seamless rebrand with efficiency was high. With their core team in tact, all operations continued as normal but all branding, emails, CRM etc had to change. We had designed their original website, so they gave us carte-blanche to design whatever we thought would be right for Metrix Data 360. The challenge is all this had to be done in 48 hours. No problem, we had their new site and CRM up and integrated in 2 days. Their business didn't suffer and we averted what could have been a major interruption of service in their business. It was a good win for them, and a "feel good" project for us.
A previous student in our digital marketing courses owns an agency. He came to us when his client in tow and asked to help him get the CRM integration completed quickly, and he wanted Paul Tobey's eyes on the work he had done on their store. While all was well built, Paul and our team saw opportunities for a few tweaks on the online store that could generate more sales. The agency accompanied their client, LindoF and they came in for a 2-Day Deep dive. We helped them improve their UX and their UI, integrate the CRM and help them build the email campaigns. We trained both client and agency, and with that knowledge transfer, they could take over their online strategy from there. They had a record-breaking Christmas season. The client sent us a thank you card saying she experienced a HUGE sales lift and are now implementing stage II of their strategy.
Dr. David Gardner (Toronto)
Dr. Gardner has a very successful dentistry practice in North York. While his site was very pretty, it was dated and needed a make-over. What we wanted to do is give it a fresh look and focus on lead capture and conversions.  In addition, Dr. Gardner has a very high ranking in MD reviews, but he couldn't figure out who set that up and how to own the asset. He was not taking advantages of Google Places and his previous site was not optimized for searches like "dentist near me". Within the first 30 days, he approved a new wireframe and site redesign. Our team focused on the new User Experience, the automation and we began to tie in all his social assets or social "proof" with his main site.  Dr. Gardner is a long-term strategist (we have a 3-year plan), and our job continues to hit both his personal and professional benchmarks.
McGuire Financial (Edmonton)
Like many companies, McGuire had tried a few service providers before us. It ended up being a mish mash of marketing systems.  This "patched" job slowed them down. They invested in our White Glove program allowing our team to align their culture with a n optimized digital marketing ecosystem. We consulted on how to imrpove sales processes. We redesigned their website, helped them create evergreen webinars, optimized their sales pages, created campaign for their sales pipeline and trained the owners on how to convert more leads into sales. The McGuire team is now on a 10X growth plan!
Oliver Jewellery (Toronto)
The "We Buy Your Goal" city star had a Shopify store that was underperforming and they didn't know why. During a two day Deep Dive, we analysed their data and found this was mainly do to design issues on their Shopify store. We redesigned the User Experience and did a bit of A/B testing.  We introduced an opt-in coupon which had excellent traction and within 3 months created a significant list of leads for them. We also created "abandonment cart" campaigns, and through email automation, they scooped up new sales. Throughout the year we also optimized their Google ads. Within 4 months, the store was up 3000% in sales and pretty much stayed up there throughout 2018!
Higgins Event Rentals (Toronto)
This is a GREAT second generation company. The brothers grew up with the 35 year old business, and  were very skeptical they could get a 20% sales lift. However, they had their BHAG and we worked with the owners on a plan to reverse engineer their goals. We trained their team, did a few "magic" fixes on their site, and we are happy to report, the team did hit a 20% sales lift in 2018! They would have not believed it could happen, until they saw it!
Street Characters (Calgary)
You'd be curious to learn that Glenn supplies the mascot costumes to all major leagues and major corporations. His site was old and needed a facelift. We gave it some animation and stayed true to their brand. We optimized it and migrated them away from Sage to Infusionsoft. This allowed us to automate their sales pipeline build their campaigns. More importantly, it gave them opportunity to own this project and take it over from there!
Sheriff Sole & Madej Inc aka. Trustee.ca (Toronto)
Trustee.ca had spent a significant budget on previous "marketing gurus"  that promised good SEO and good conversions on paid search. Though the reports the owner received were pretty,  it didn't give the CEO any real data into leads, lead sources, sales and conversions. We took it over. Within 5 days, they were ranking for very highly competitive searches like #bankruptcy trustee toronto and #cra collections. We are able to Stage lead source, optin's vs. conversions, phone call leads and we are just getting started!
Big Country Raw (Niagara on the Lake)
Geraldine is mother to 5 busy young ladies who began her business out of her kitchen. Fast forward 6 years, the company has dominated the market in Canada for raw dog food. While the company was very successful building its retail vertical, Geraldine was keeping her eye on also dominating the online market. She had just completed her new site with another agency and wanted a second opinion before she launched. It was an excellent call as we were able to point out some UX/UI flaws and help the other agency fix them before they launched. In addition, we integrated their CRM campaigns for the launch.  The good news is the launch was so successful her website crashed! We caught the crash at 6:am (yes, people were redeeming coupons at 6:00 am) in the morning and helped her identify the issue so her hosting provider was able to resolve it within 30 minutes. This social "buzz" about the site crashing created even more of a demand. Social Media was lit with "big country raw" talk, and well, it was an EPIC launch with sales explosion they never could have dreamed of! After things calmed down a bit, we trained their team on their CRM to continue the growth explosion. Their new manufacturing plant is set to open spring 2019!
Companies & Brands We have Trained









THAT'S AMBITIOUS MONTHLY Pricing Plan
THAT'S AMBITIOUS
MONTHLY ALL ACCESS PASS
Exclusive Offer For First Time Subscribers
Join Anytime - Courses Are Ongoing

HD Livestream Interactive Presentations

Downloadable Course Materials

Each Session Is Recorded in HD Video for Review

Professional and Personal Development Seminars

2 Courses Per Month Presented Every Other Thursday

Access to Members' Exclusive Facebook Group

Weekly Facebook Live Q&A sessions

Bi-Weekly Mastermind Sessions

Awards & Recognition for Acheivement
Five percent every online purchase will be donated to the Odette Cancer Centre at Sunnybrook Hospital. Thanks to the entire staff at Odette for  your expertise, patience and guidance.