Scroll Down to Meet the Experts. Each Speaker/Trainer has been carefully hand-selected to bring you the BEST information on the topic at hand. It was important for us to bring you experts in their respective field. 
Your lead lead trainer is Paul Tobey. In some cases, experts in other fields of expertise have been called on to share their high value information.  Our promise to you, is all of the trainers and speakers have been carefully selected for the That's Ambitious program. They are all certified in their fields with numerous credentials to their names.
All trainers have been asked to hit 3 key benchmarks during their training sessions:
Full disclosure: None of our certified trainers, guest speakers or trainers are allowed to sell, upsell or cross-sell.  When you attend these trainings, you should expect high-value content and material you could put into practice right away.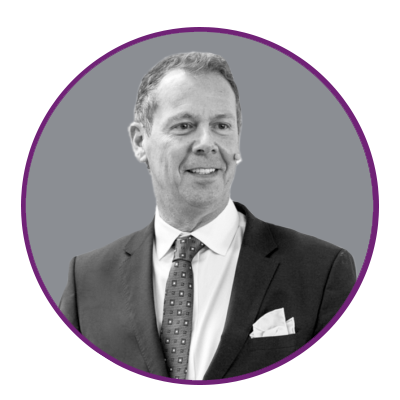 Founder, CEO of Training Business Pros
The first Digital Marketing Training Company in Canada (founded in 2004)
Multi-Award Winning Jazz Pianist/Composer
Certified Speaker/Trainer on various stages throughout the world
Marketing Consultant/Coach to High Performing Portfolio of Multi-Million dollar companies.
Made it as a solo performer to Carnegie Hall (Big Hairy Audacious Goal) – but only after he officially retired as a performer. Curious how that happens? Read on….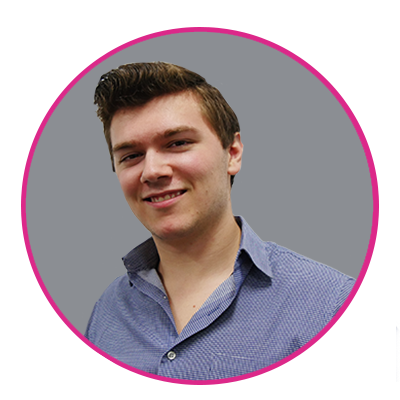 Became Infusionsoft Certified Partner at age 17
Developed of Formlift.net by age 19
Founder of Tech Start Up, Groundhogg.io at age 21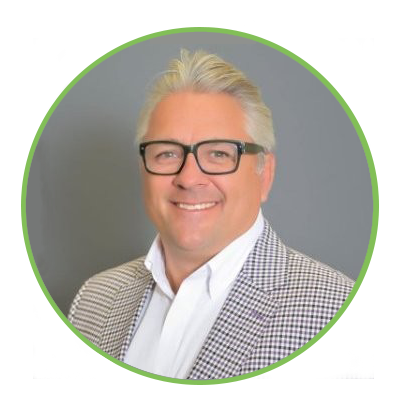 CEO of Peak Performers
His high earners programs delivered more than 500,000,000 in sales increases.
Helped losing sales departments convert their downward models into winning models.
Helped start-ups win $1,000,000 dollar contracts.
Helped raise and place over $30,000,000 in a private lending business.
Partnered with world renowned best selling author and speaker Brian Tracy, a relationship lasting over 15 years!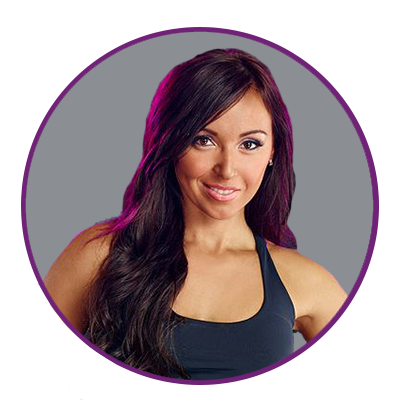 Women's Physique Competitor
Fitness Trainer and Health Coach
Educated in Health Sciences
Holds a Bachelor of Science in Biochemistry
Possess a Masters in Laboratory Medicine and Pathology
Multi-Award Winning digital marketing executive with 20 years experience
Managed teams of over 200 individuals
Managed 23 Million dollar Marketing Budgets
Managed 14 million dollar operating budgets
Highly educated (we won't bore you with details)
Six Sigma Black Belt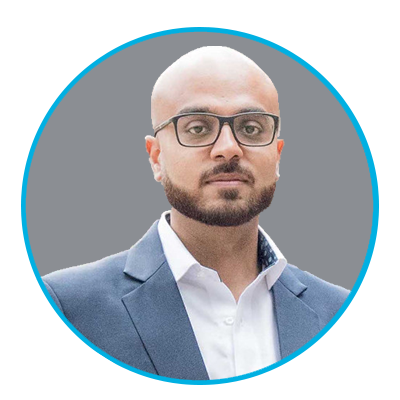 Founder of Impakt Life
Certified Personal Trainer
Certified Speaker
Personal Health engineer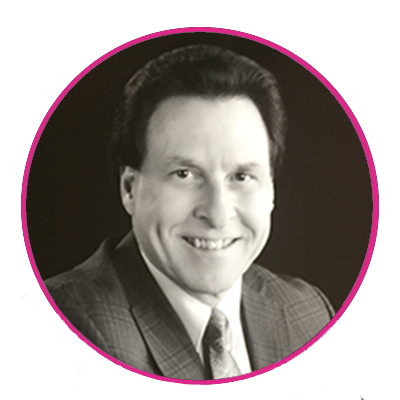 Founder of McGuire Financial
Highly Respected Member of Million Dollar Round Table
Radio Show on CHED 640
Author of "The Banker's Secret"
To build a successful business or a strong department within a business takes self-discipline on behalf of its leaders and its team members.
So you'd think that after practicing the piano for 30 years, recording 8 albums, performing in 17 different countries and getting nominated for JUNO Awards, that Paul would have been able to leverage that talent and discipline into wealth. Well, he didn't.  Not until he learned from a series of mentors on "how" to actually create wealth.
Paul's amazing journey from "starving artist" to self-made millionaire is an inspiring story of how one can change a dark period in one's life into a life of self-excellence and happiness.
He shares what books, self-growth seminars, and dedicated mentors, helped him finally realize that self-discipline is not enough. He shares lessons from his mentors and the "how" behind some life-changing lessons. Ambition alone is not enough. Vision alone is not enough. At 40, he learned that along with ambition and vision, there are essential rules to creating that life you truly desire.
With it, comes a success playbook of sorts. A guide to help you learn how to achieve it. That's Ambitious program was designed to help you learn the "success playbook". A 26-week program offering bi-weekly 3-hour intensives to help you learn those high-value lessons, adopt them into your life and execute on your ambitions.
That's Ambitious program is based on the "success playbook" he used in his own life and applied to many of his clients that continue to earn millions each year.
By adopting these "new rules" into your own lives and businesses, you will alleviate stress, stop focusing on the wrong things, stop squirreling chasing shiny objects, and truly become clear how to get what you want. Then Paul designed a series of professional development seminars to help you acquire that business intelligence quickly.
An innovative & creative thinker has helped Gary shine as a digital marketing executive with 20+ years experience in the retail banking and telecom sectors.  He has a very successful Stage record in all spheres of digital marketing, including paid media, social media, and integrated tactics across the web, mobile and app platforms. He worked with 23 million dollar marketing budgets, and 14 million operating budgets.  His ROI on these campaigns was obscene – in the billions.
His core genius is helping clients in the strategic execution and transformation of their digital ecosystems. He helps companies bridge the gap between technology and development.
If you have questions about your website front-end UI, UX, data, Stageing, and analytics, he's the talent behind key decisions that make the difference between earning millions or billions. What he's here for, is to translate his experience into real learnings and help mentor individuals, SME and Enterprise business on how to be successful in creating a holistic digital ecosystem.
He'll be training on UI and UX. These are key learnings on how to increase your sales & account acquisitions. You will learn:
Adrian Tobey grew up as a single child to entrepreneurial parents. From an early age, Adrian had met and conversed with many business owners from a wide variety of industries.  All of these influencers and mentors helped shape his core values and belief systems. "My parents helped me learn 2 key skills: deep commitment and focus. I take nothing for granted. They afforded me the opportunity to learn all aspects of business, from performing basic duties to making high-risk decisions. I was tasked with jobs like cleaning toilets & mopping floors.  I learned essential skills like time management. Dinner conversations often turned to the discussion of money management. My parents made sure I could hunt and generate sales. I learned a lot about hiring/firing and human resources, as well as customer service. But mostly, I learned what you focus on expands. Which is why I'm turning my focus to Groundhogg" explains Adrian.
By virtue of helping out his parents, Adrian had to attend many of his parent's seminars on digital marketing, and of course, consumed these skills himself.  By the age of 17, he had developed deep skills in the trade.
His first passion project for WordPress was a plugin called Formlift.net. He did this to solve a recurring problem the family operated agency was having with its WordPress clients.  Essentially, Infusionsoft web forms didn't work with WordPress. This is where Adrian learned how to monetize the plug-in, support it, and how to enhance User Experience.  What began as a passion project turned into new business muscle for Adrian. Business muscle turned into a new revenue stream. Revenue turned into new opportunities. New opportunities turned into "hey, I have an even better idea that will make a big difference in the world".
After 5 years in the family business and thousands of hours implementing complex CRM campaigns and hundreds of more hours talking clients about their pain points and solving tech issues, Adrian was convinced that the CRM industry had missed 2 key opportunities.
He has trained thousands of professional salespeople from hundreds of companies. He's been known to take "order takers" and "gatherers" and give them "hunting skills" to help hybrid salespeople achieve their desired sales targets. His high earner's programs delivered more than 500,000,000 in sales increases! He's helped telephone centers adopt new sales programs, introduced repeatable sales models to blue-chip corporations, helped losing sales departments convert their downward models into winning models, and helped start-ups win $1,000,000 dollar contracts! He also helped raise and place over $30,000,000 in the private lending business. In 2000, Jonathan partnered with Brian Tracy, a business relationship that lasted more than 15 years.
We invited Olga to our stage because she's Nancy's personal trainer.  Educated in Health Sciences, she holds a Bachelor of Science in Biochemistry and a Master in Laboratory Medicine and Pathology.  Olga spent years learning about the human body: processes, capabilities, different diseases and everything in between. Having worked the medical field for a few years, she found herself serving medical patients where..unfortunately, it was already too late. This is when she made the pivot to switch from responsive medicine to preventative training & coaching.  She's committed her life to helping others taking care of their body inside and out. Her training combines fitness and medicine to help individuals optimize organ function, stabilize hormonal levels, and mindful food choices to help trainees feel their best!
Speaker, Personal Trainer and Personal Health engineer, Ranveer (Rav) Malik is the Founder of Impakt Life, a health education company empowering people with science based principles, cutting-edge tools and a state of the art support system to help people live better, feel better and look better.
Coming out of the traditional scholistic system, Rav earned his BA in Kinesiology, was an Undergraduate Research Assistant before being accepted in medical school. However, after tending to many personal and professional development courses, Rav understood his calling wasn't waiting for him inside hospital rooms.  He pursued his speaking and training Certifications while he continued his studies of wellness and fitness. Currently, he works with clients helping them identify the best sources of food and supplements that is right for their body type. Follow Rav on Instagram https://www.instagram.com/rav.malik/
Glen P. Zacher, CFP, is the CEO and Founder of McGuire Financial. He has worked closely with individuals, professionals and business owners across Canada for over 23 years. Prior to founding McGuire Financial in 2004, he was an investment banker at one of the big six banks in Canada where he worked with high net worth clients providing financial advice and creating wealth. Glen is one of the Top  producers with Equitable Life of Canada since 2012, Glen has also achieved Top of the Table member status with the Highly Respected Million Dollar Round Table (MDRT)
He empowers his clients through education and coaching to create a lifetime of wealth. In addition to financial and retirement planning, Glen is an author, speaker, entrepreneur, and business coach. Glen speaks on his radio show, 630 CHED & 770 CHQR Talk to the Experts, Alberta's #1 talk show on "The Bankers' Secret".
JOIN THAT'S AMBITIOUS PROGRAM TODAY
Discover how to hone the skills of a successful CEO. Improve your mindset, increase sales, enhance profits, boost the value of your business and even improve your health. Whatever big hairy audacious goals you have, the That's Ambitious mentorship program will help you get there.
Join Anytime - Courses Are Ongoing

Each Session Is Recorded in HD Video for Review

Courses Are a Powerful Mix of Professional and Personal Development Seminars

2 Courses Per Month Presented Every Other Thursday
Get Certified
as a
THAT'S AMBITIOUS
CHANGEMAKER!
Did you know that there are awards and prizes for participating?
After participating in the program, whether that be for a single month, multiple months or an entire year, Ambitious participants can apply to present their results to a distinguished panel of "Success Experts & Investors" at the "THAT'S AMBITIOUS CONFERENCE" and Gala Event.
Winners will receive widespread recognition for their accomplishments as well as a variety of valuable prizes including: an exclusive vacation, a private golf club experience, customized executive consulting, digital marketing campaigns, video production, a PR campaign and more. Click here to see complete list of awards.
THAT'S AMBITIOUS
REGISTER NOW